Main content starts here, tab to start navigating
Troy Heller
Executive Chef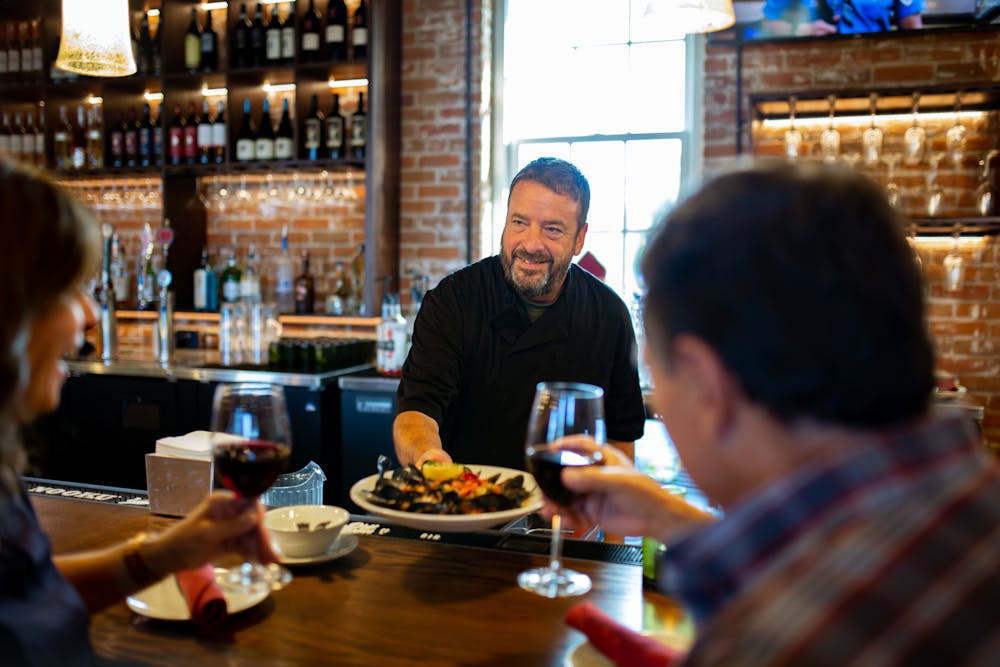 Born in Denver but raised in Florida, Executive Chef Troy Heller began his restaurant career early at just 15 years old. By 18 he was already a passionate and talented cuisine artist, and his zeal for restaurant life granted him many opportunities, including a position as sous chef at The Dockside Broiler, a specialty restaurant. The next 26 years would mark Chef Heller as an innovative and dedicated chef, granting him exceptional cooking experiences.
After his success as executive chef at The Point at Algiers Landing, a New Orleans restaurant on the Mississippi river, Chef Heller returned to Colorado where he began a 6-year position as an executive chef for The Stanley Hotel in Estes Park. There, he cooked for a diverse group of political and motion picture royalty including the Emperor of Japan, Steven King, Jeff Daniels, Peter Gabriel, and Jim Carrey.
Not only was Chef Heller adept in the kitchen, but he also had a mind for business. Formerly the owner of The Island Grill in Fort Collins, he composed every recipe, handcrafted each dish, and dedicated himself to his business for four years. He then accepted a position at Jay's Bistro where he met and worked with bartender Ray Harvey; he remained in Fort Collins for two years, before returning to the Denver area to continue his passion for food.
After returning from a rare opportunity to work alongside famed Chef Marco Valiani in the Denver restaurant Ya Yas Euro Café, Chef Heller went to work at Historical Plains Hotel in Cheyenne, Wyoming. During his time at the hotel, he developed a relationship with Fort Collins' hotel owners Steve and Missy Levinger and began his work as their Executive Chef for jazz bar Ace Gillett's in 2010. After seven years of crafting exceptional dishes for Ace Gillett's, Troy Heller began a new venture with The Cacciatore at Heller's Kitchen.
Cacciatore at Heller's Kitchen was born of his Business partner's love and zest for Italian food. Mick Occhiato has know Troy for over 20 years and always wanted to open a restaurant with him. We look forward to the next chapter unfolding.
Enthusiastic and creative, Executive Chef Troy Heller currently continues his passion for food and lives in Fort Collins with his wife Laurie, 15 year old daughter, Layne, and 4 dogs.